le duo
Vincent Barras & Jacques Demierre
texte composition voix 
Le duo Vincent Barras & Jacques Demierre continue la tradition expérimentale sonore et poétique située à la frontière des catégories traditionnelles de la littérature, des arts de la scène et de la musique.
La parole en tant que support de l'expression poétique constitue la matière même de leur travail. Celui-ci se fonde à la fois sur les techniques poétiques (élaboration syntaxique, lexicale, phonémique, prosodique) et musicales (constructions temporelles, de timbres, d'enchaînements, de superpositions). L'écriture, à quatre mains, se fait à la fois au micro et au crayon : écoute, transcription, mise en bouche, enregistrement, réécoute… 
L'analyse détaillée de la parole, son réagencement et sa recomposition s'incarne en un texte-partition, dont la finalité est sa réalisation sur scène, dans ses dimensions concrètes: espace du corps et temps de la performance.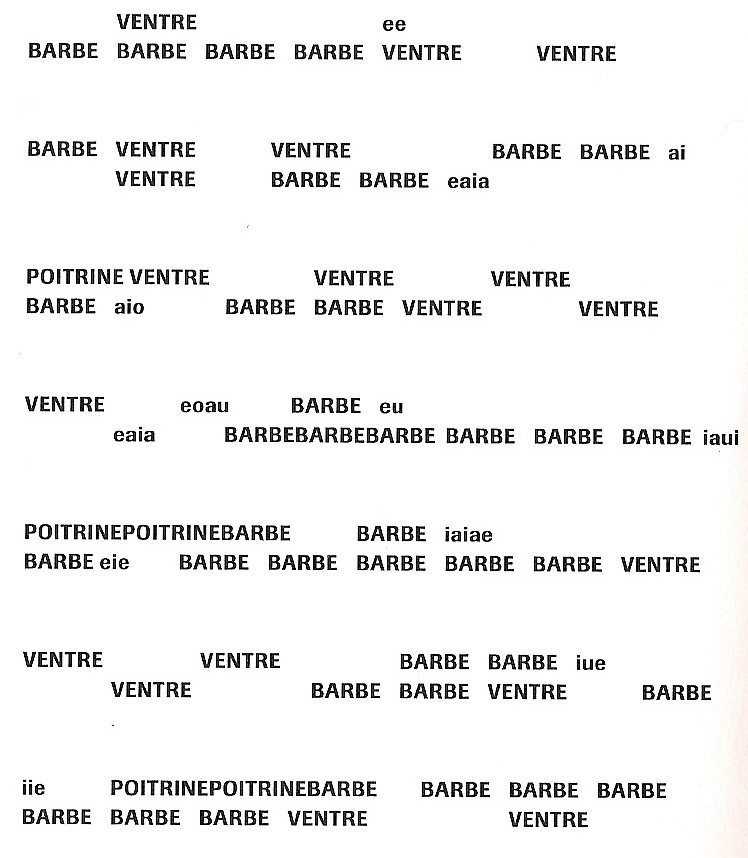 The duo Vincent Barras & Jacques Demierre extends an experimental tradition of sound and poetry at the boundaries of established categories such as literature, scenic arts and music.
The spoken word as medium of poetic expression constitutes the very material of their work, based both on poetic techniques (syntactic, lexical, phonemic and prosodic development) and music (time structures, timbres, sequences, superpositions). The writing, in four hands, is done simultaneously in pencil and on the mic: listening, transcribing, mouthing, recording, re- listening. 
The detailed analysis of speech, its rearrangement and re-composition, takes form in a single text-score whose ultimate end is its embodiment on stage in concrete dimensions: the space of a body, the time of a performance. 
Ils ont publié ensemble:
– Voicing Through Saussure, triple CD, bardem 1, 2014
– symptômes, Vincent Barras & Jacques Demierre, n'est-ce pas? #6, esba, Geneva 2006
– ooa, in Leonardo Music Journal, CD Series vol. 15, Vox ex machina, curated by Jaap Blonk, 2005
– gad gag vazo gadati, voicing through saussure, CD, madam revue sonore 1, éditions Héros-Limite, Geneva 2004
– Homard et autres pièces inquiétantes et capitales, CD, STV/ASM 008, 2000 – Au homard, LP, MWO 03, 1987
Film:
– Voicing Through Saussure, Jacques Demierre and Vincent Barras, a film by Véronique Goël, video, color, 64 minutes, 2009