1 3 2 1
Urs Leimgruber
Jacques Demierre
Barre Phillips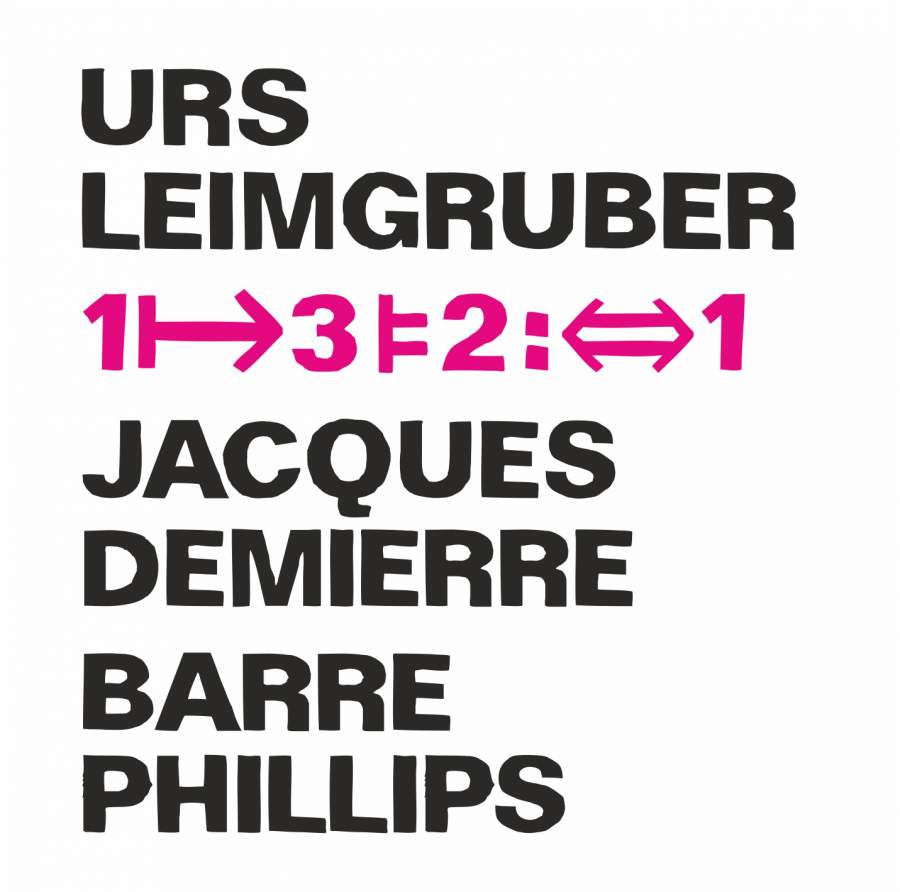 MATHEMATICAL THEORY: THIS EQUATION: THIS TRIO: 1 IS THE INDIVIDUAL -WHOSE INPUT IS THE BASIS OF THE WORK – WHICH BECOMES 3, THE TRIO.
FROM THERE, 3, WE MOVE TO 2, WHICH IS THE AUDIENCE PLUS THE TRIO AND THEN WE MOVE BACK TO 1.
THIS NEW 1 IS THE SAME INDIVIDUAL BUT IS NO LONGER THE SAME.
BARRE PHILLIPS
01 HUMMING HUBS 19:49
02 HOSSES HELD 19:17
03 GLORIOUS GUSTS 10:37
04 WARK! 06:58
ALL MUSIC COMPOSED BY LEIMGRUBER, DEMIERRE, PHILLIPS (SUISA/SACEM)
Recorded May 10 2012 by Martin Girsberger at the Musikcontainer Uster Switzerland 
Mastered by Blaise Favre at Vietnet Studio, December 2014